Project Management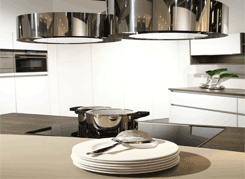 If you've never done it before, then renovating and installing a kitchen in a property can be extremely stressful.
There are many things to consider, including stripping out your old kitchen, disconnecting and reconnecting the plumbing and electricity, and ensuring there is adequate drainage and ventilation in the room.
TM Kitchens can oversee every aspect of your kitchen installation, including the removal of your old kitchen and even the re-modelling of the surrounding area if required.
We'll co-ordinate everything so that you don't have to! By leaving everything to us, you can go about your normal day-to-day life, confident in the knowledge that you will be left with a beautiful kitchen at the end of it.