DIY Installation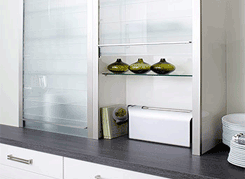 If you're a DIY enthusiast and want to try installing your own custom DIY Kitchen then why not give it a go?
Unlike many of our competitors, TM Kitchens supplies cabinets fully assembled for your convenience.
Our team can help you to design a kitchen that meets your individual budget and the needs of your family.
Once your fully assembled kitchen cabinets arrive from Germany, they're all yours to install.
Not only are DIY kitchens cost-effective, they can also be very rewarding personally. Imagine telling family and friends how you built your own kitchen.
With our custom DIY cabinets, you'll be left with a luxurious, high quality kitchen for an extremely affordable price.