Handles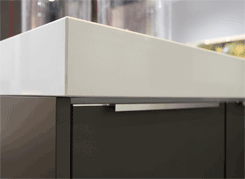 European Designed Kitchen Cupboard Handles
Traditional to modern custom fitted kitchen handles to suit all budgets.
Here at TM Kitchens, we think it's the little things that take a kitchen from 'nice' to 'amazing'.
Cupboard handles may seem like a small thing, but they can make all the difference and definitely shouldn't be an afterthought.
The right handles will enhance the beauty and functionality of your kitchen and we have a wide range of options available, including the sublime Xenia range utilising an aluminium concealed finger trim.
From antique designs that will add a touch of old school elegance to your home, through to super sleek, minimalist designs – here at TM Kitchens we've got everything covered.
You can choose from a wide range of materials and sizes, all designed and manufactured to the highest standards.